Global Handwashing Day is an annual global advocacy day dedicated to increasing awareness and understanding about the importance of handwashing with soap as an easy, effective, and affordable way to prevent diseases and save lives.
Celebrated annually on October 15 since 2008, Global Handwashing Day was founded by the Global Public-Private Partnership for Handwashing, and is an opportunity to design, test, and replicate creative ways to encourage people to wash their hands with soap at critical times.
Global Handwashing Day is designed to:
Foster and support a global and local culture of handwashing with soap
Shine a spotlight on the state of handwashing around the world
Raise awareness about the benefits of handwashing with soap
Source: http://globalhandwashing.org/global-handwashing-day/about-ghd/
The 2016 Global Handwashing Day theme was "Make Handwashing a Habit!"
In South Sudan, Global Hand-Washing Day was celebrated at Muktah Primary School, near WFSS's Operations Center in Wau. T-shirts and caps designed by UNICEF in partnership with the government were distributed.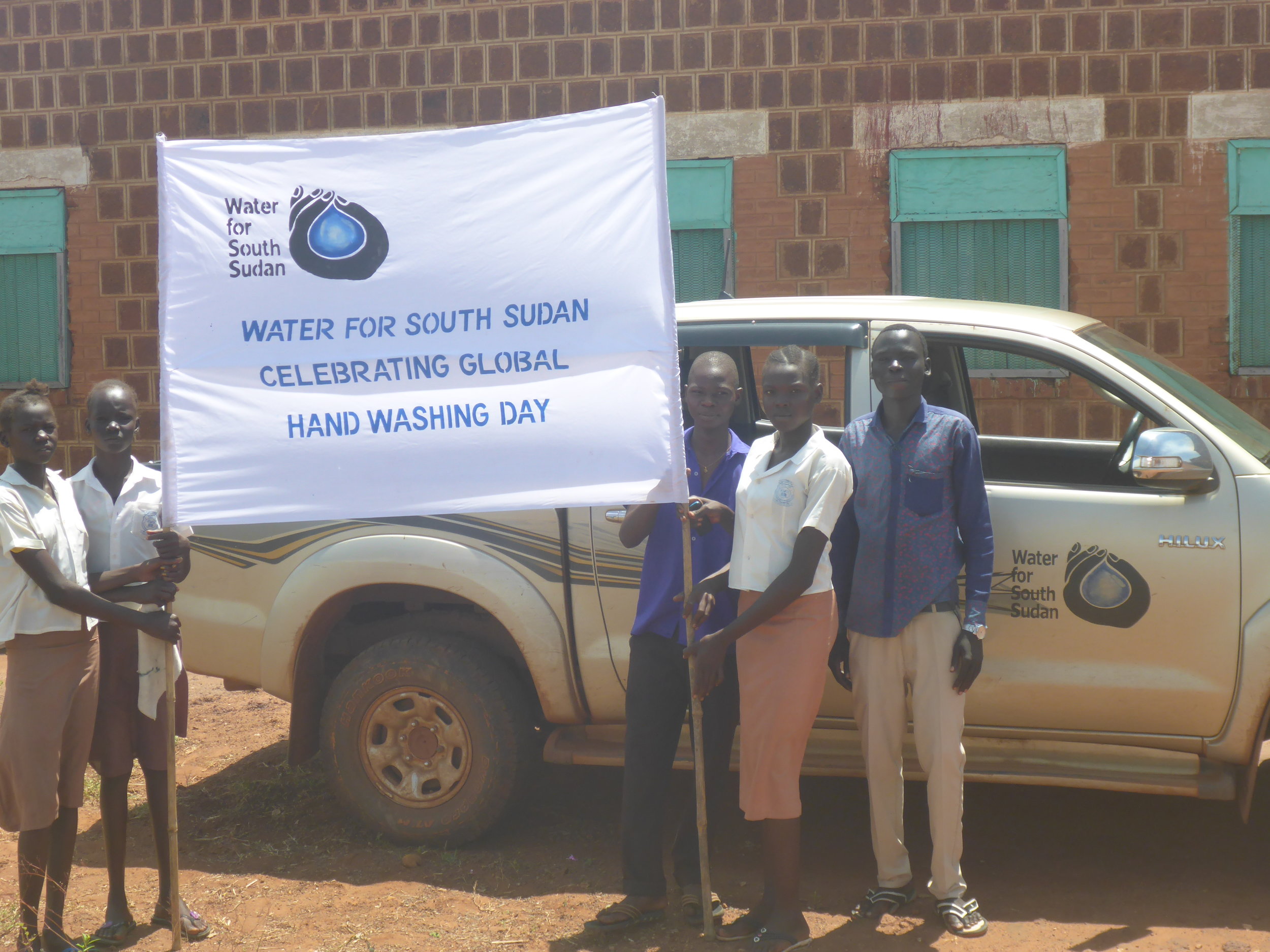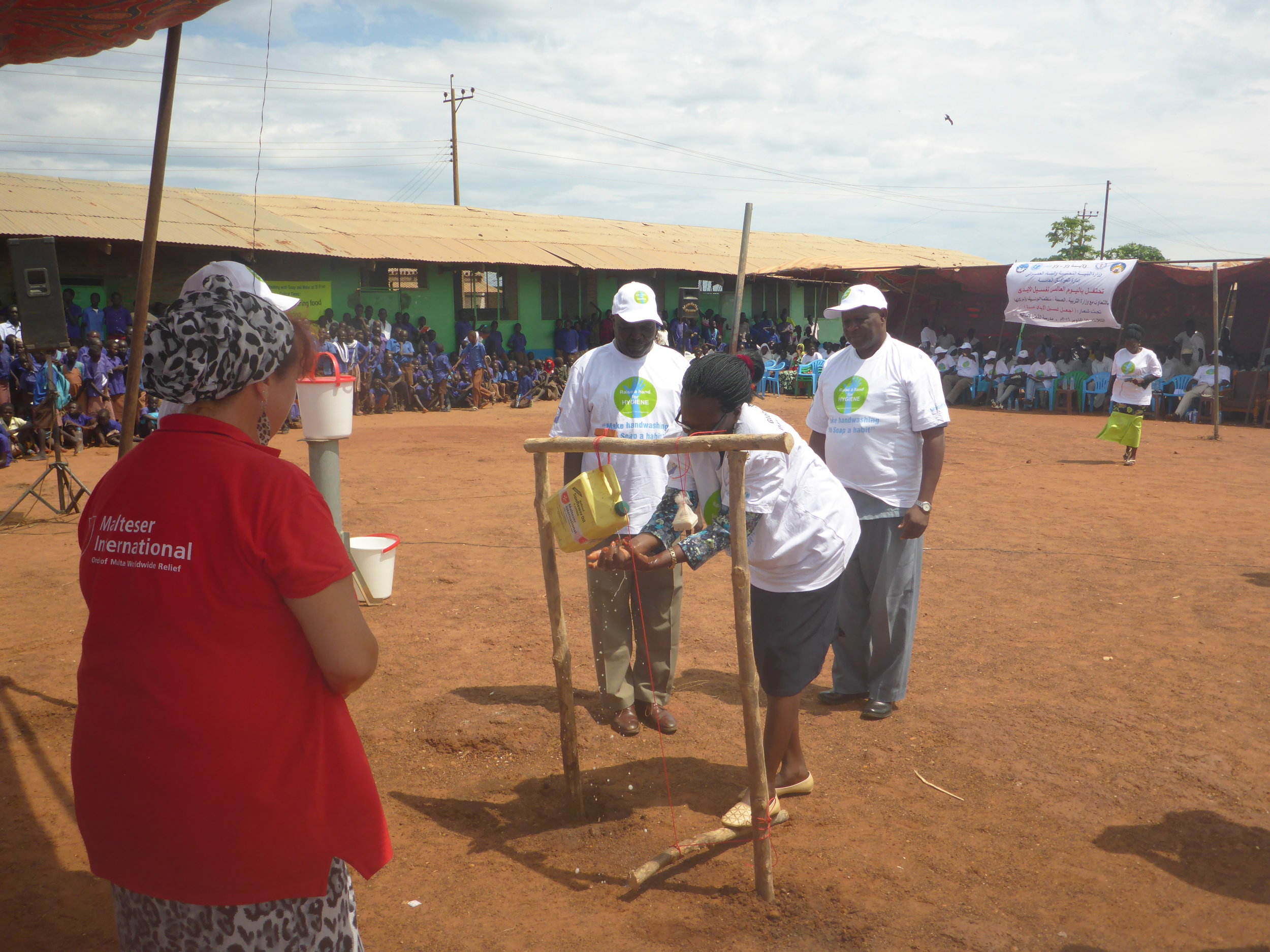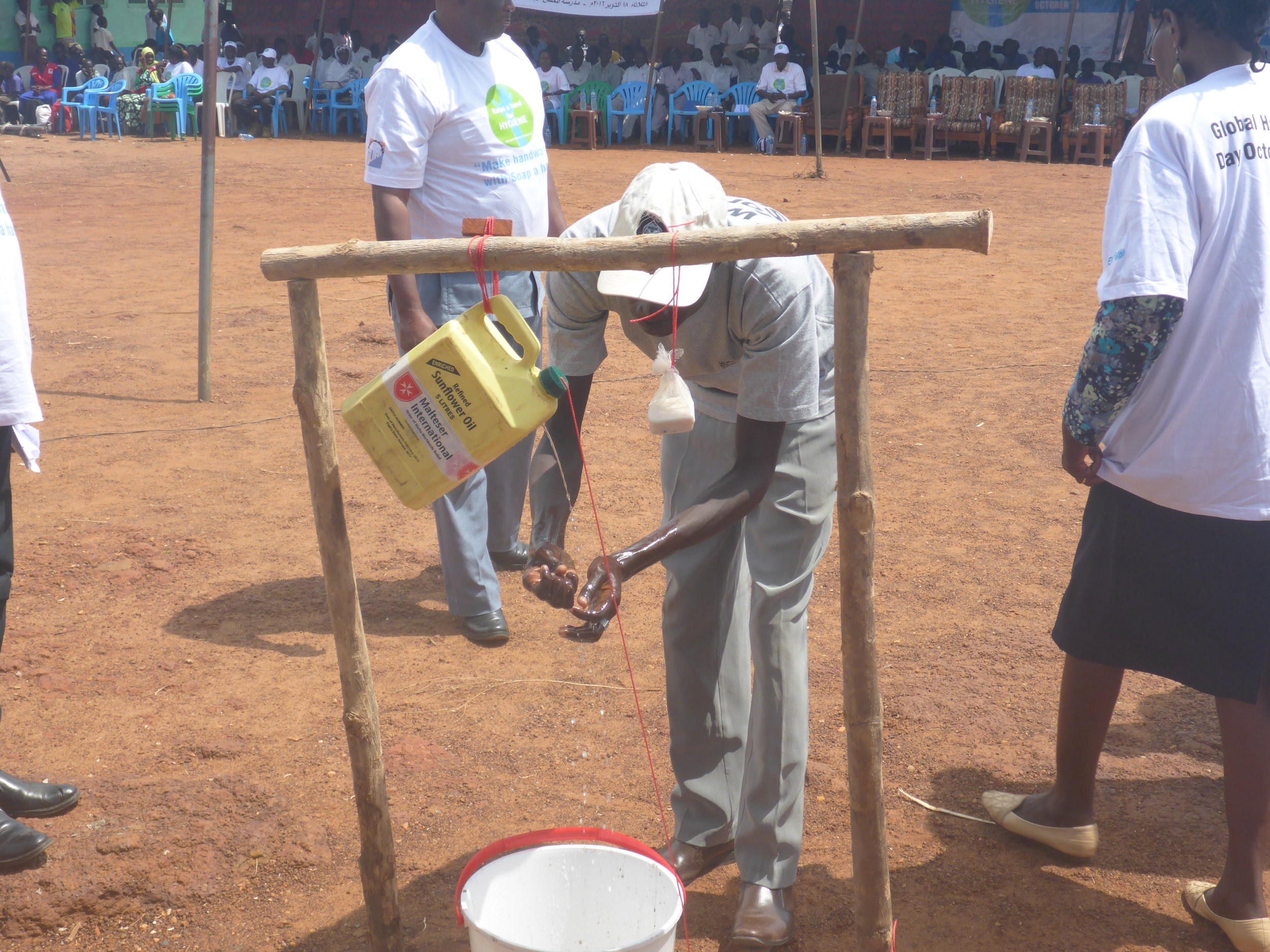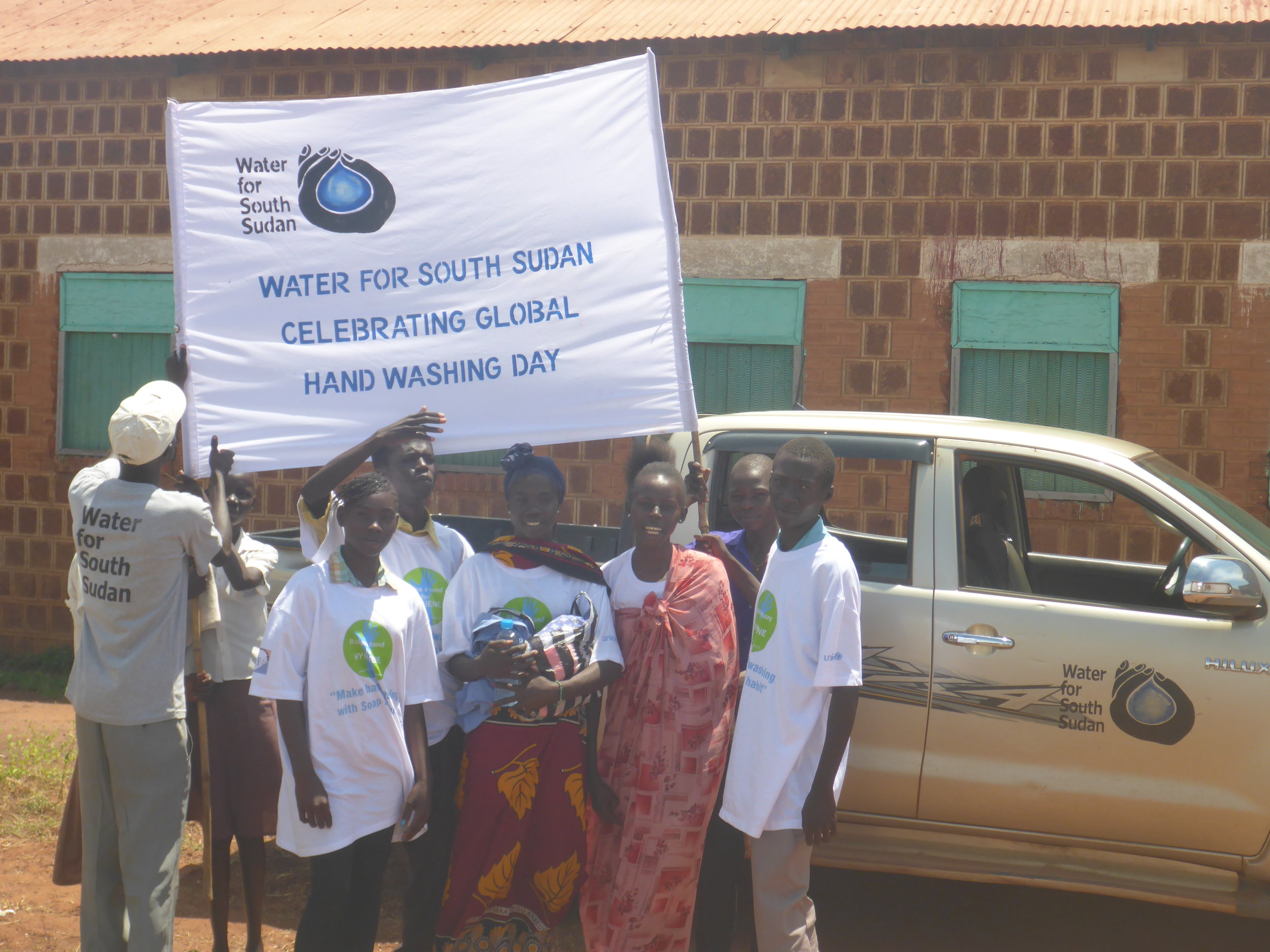 The celebration was opened with words of prayers from the Bible and Quran, presented by Christian and Muslim students.
Many NGOs and government institutions participated, including: WFSS, Red Cross, IOM, UNICEF, WHO, OXFAM GB, Meltaster International. Several government ministers and
other distinguished guesses were also invited.
Other invited guesses included students and teachers from 10 different schools who presented drama and songs related to promotion of hygiene in South Sudan. The main event of the celebration a hand-washing demonstration.

Representatives from NGOs WASH Cluster and Government delivered speeches, and gifts of soap were given to all the participating schools.
WFSS Sanitation Manager David Majok attended the event and reported that "It was fantastic for WFSS to be part of this event!"