Global Handwashing Day was celebrated on October 15th. The celebration is meant to raise awareness to how vital good handwashing habits are for all people, and bring more understanding to practices of handwashing around the world.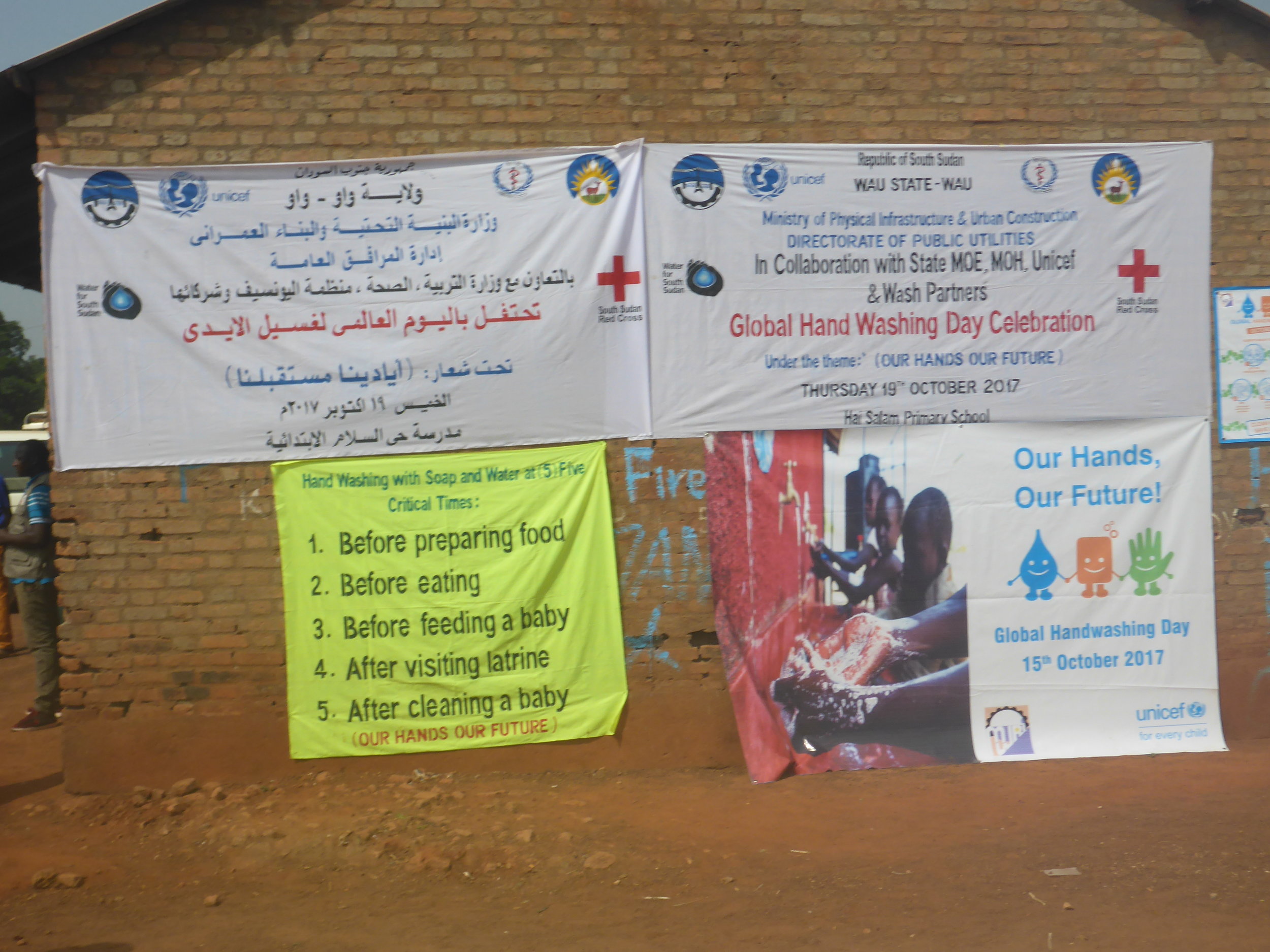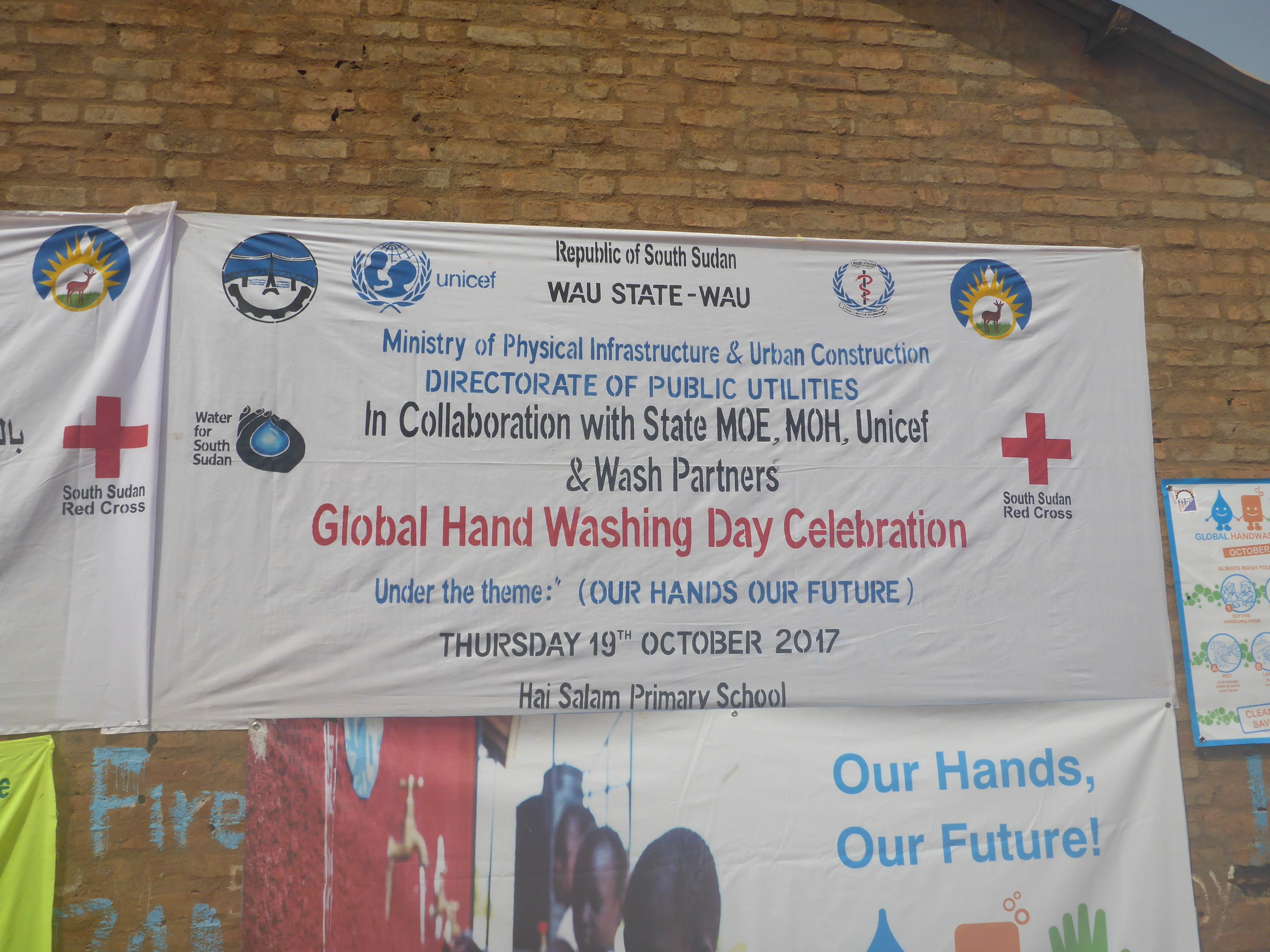 Global Handwashing Day is designed to:
Foster and support a global and local culture of handwashing with soap
Shine a spotlight on the state of handwashing around the world
Raise awareness about the benefits of handwashing with soap
This year's theme was "Our Hands, Our Future."
Water for South Sudan was pleased to participate in the celebration in Wau, where our South Sudan Operations Center is based. WFSS Hygiene Manager Mathew Akuar attended and shared photos of the celebration.
Many NGOs and government institutions participated in the event, including: WFSS, Red Cross, IOM, UNICEF, WHO, OXFAM GB, and Malteser International. Several government ministers and other distinguished guests were also invited.
Other invited guests included students and teachers from a variety of different schools who presented drama and songs related to promotion of hygiene in South Sudan. The main event of the celebration was a hand-washing demonstration.

Representatives from NGOs WASH Cluster and Government delivered speeches, and gifts of soap were given to all the participating schools.
WFSS Hygiene Manager Mathew Akuar also shared WFSS hygiene success stories, noting that villagers are happy to receive the training, and improve the life and health of their villages. He said that they sometimes use drama and acting to share hygiene messages, which helps the people remember concepts.
Mathew notes that the lessons they teach to communities are very specific. "The first topic is the practical part, that they understand the meaning of hygiene. We gather and show tools like a clean cup, a clean saucepan, soap to clean hands, nail cutter to cut finger nails when they're dirty, and a toothbrush to brush teeth."
He notes that for the practical part of cutting finger nails, they need to show that "before you cut you have to show the dirt underneath the finger nails. They see the long finger nails fall down and some of them laugh because they see how dirty and that they were in a very bad place. Our country is independent but this was the first time they are hearing these things, and they say thank you for what you did."
WFSS has been providing hygiene education and training to the villages we serve since 2014. WFSS works with villagers to identify hygiene practices in need of improvement, then works to train the trainers (four men and four women in each village) who can then train others.
WFSS now has two hygiene education teams, one traveling with our drilling team, and one with our new well rehab team. We have now provided hygiene training in 158 villages, with plans for to conduct training in 90 more villages in 2018.