Water for South Sudan (WFSS) completed the 2018-19 season with 399 wells drilled since 2005. We are on the brink of an impressive milestone, and look forward to drilling our 400th well to start the next season!
WFSS has become about so much more than drilling. While we drilled 50 new wells this past season, we also rehabbed 65 of our older wells, and completed 110 hygiene trainings – helping expand the impact of clean water in every village we visited.
The drilling team completed 42 wells during the regular season, and went on to drill eight additional wells during an extended season in June, using the new drilling rigs that were purchased in January. The rehab team got off to an early start and rehabilitated 60 of our older wells by April and then joined the drilling team to help them reach their goals.
WFSS Country Directors Ajang Agok and Ater Akol Thiep traveled to US headquarters in June. They met with staff and board members to debrief on the season, plan for the 2019-20 season, and work on strategic planning for the future.
Country Director Reflects on Season, Impact of WFSS
Country Director Ajang "AJ" Agok said that the WFSS teams did tremendous work and had a record-breaking year, going over goal on rehab (60 wells, plus 5 additional rehabs in August), and drilling 50 new wells, exceeding the initial goal of 40.
When asked about the impact of our work, AJ noted that WFSS "has had great impact on the people of South Sudan. Most importantly, the people appreciate the consistency of WFSS, when we drill wells, and when we come back to rehab them. Most NGOs never come back. WFSS goes farther than many NGOs, working in remote rural areas. The villagers are so appreciative of WFSS, its team members, and donors. We are all pleased to see WFSS keep going, and grow, to serve more people in South Sudan."
Photos from 2018-19 Season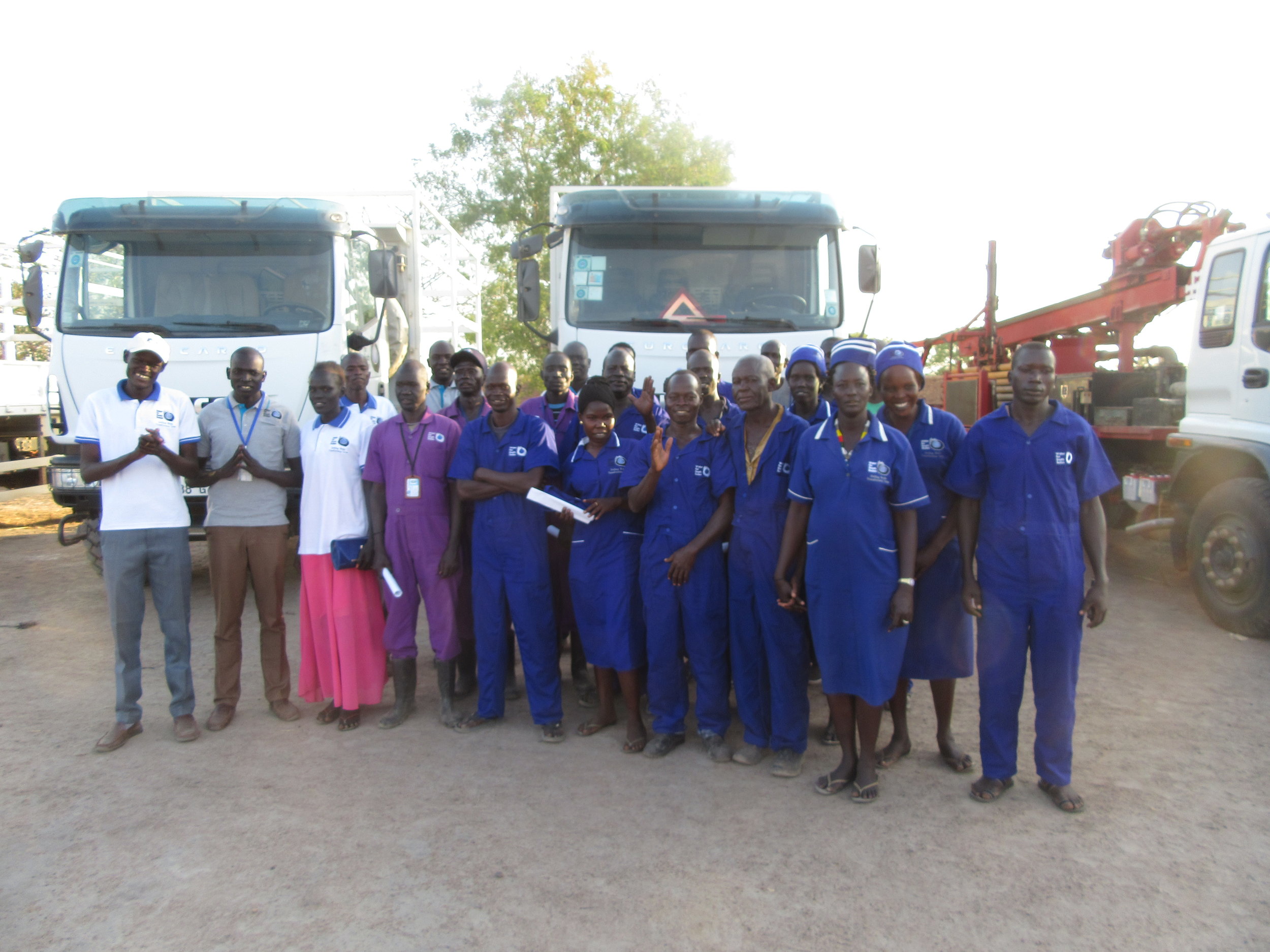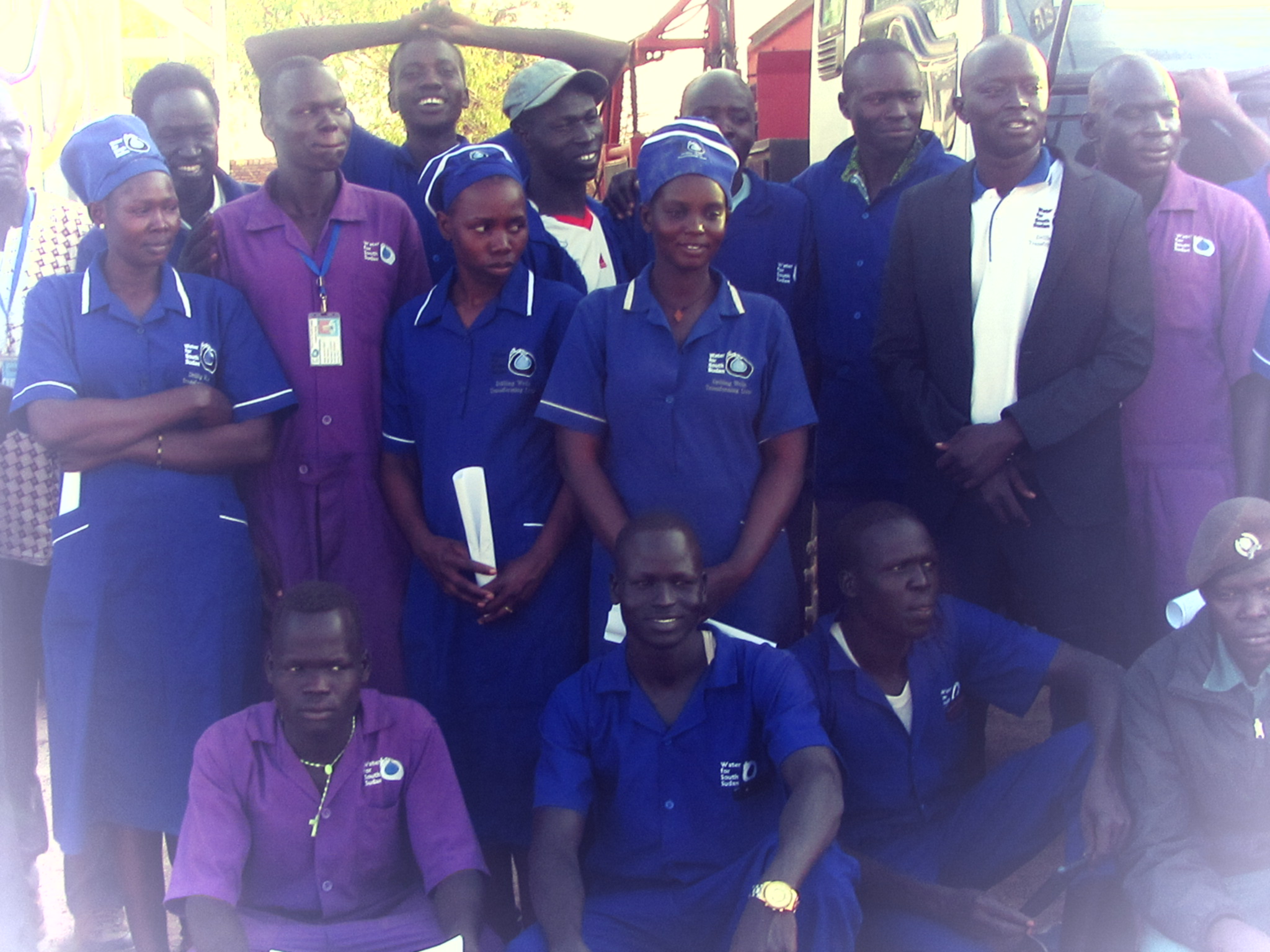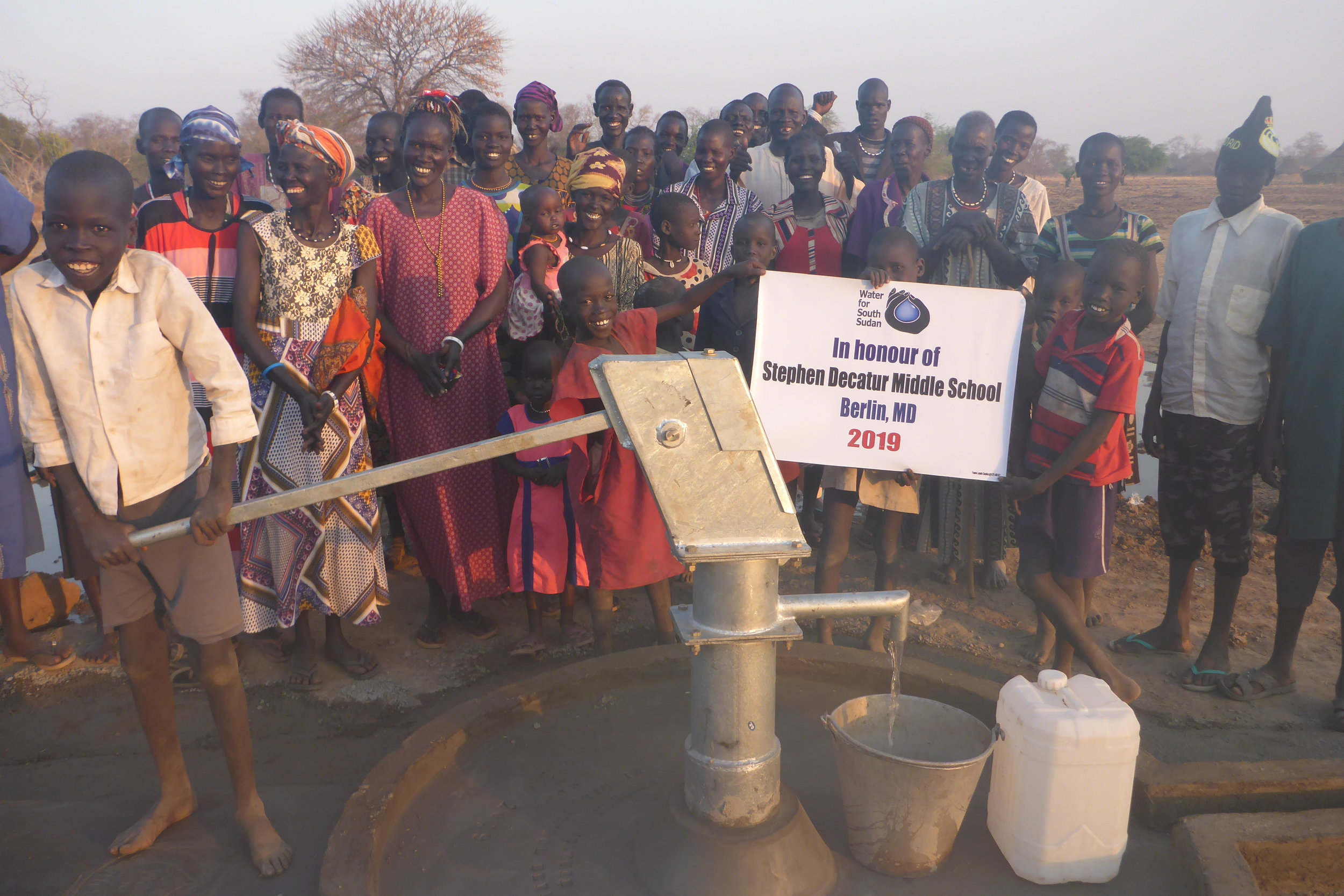 Plans for 2019-20
· Launch second drilling team, operating in tandem with current team
· Create additional hygiene team, to travel with new drilling team
· Assess site for next school latrine project
· Continuous improvement in all we do!
All of this happens thanks to the generous support of our donors around the world. THANK YOU!